Sell 4WD for Cash in Rockhampton: Get up to $25000 cash!
When you have an unwanted, scrap, wrecked, broken, accident, old used or even new SUV or damaged Ute you are ready to have removed and put some cash in your pocket, 4×4 Wreckers Rockhampton is the one to call. We will come and remove your unwanted vehicle for free and put up to $25000 in your pocket upon removal. With Rocky just a phone call away, there is no need to pay for its removal. We serve Rockhampton, Mackay and Yeppoon, with no cost 4×4 removals on any make and model, of any age and condition, running or not.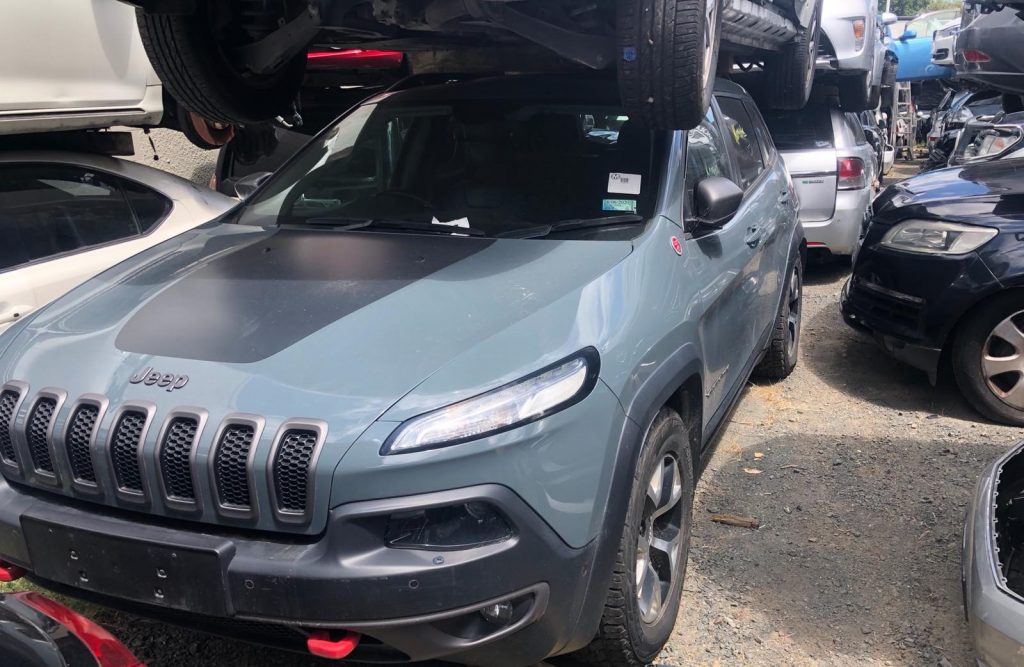 We offer a whole range of new parts and used parts for a variety of older and state-of-the-art vehicles. Our range of 4×4 parts are suitable for the following makes and models:
Toyota Landcruiser
Toyota Hilux
Nissan Navara
Nissan Patrol
Jeep Cherokee
Jeep Wrangler
And other makes such as Volkswagen Amarok, BMW, Mahindra, Chevrolet, Isuzu & Mitsubishi.
We want your off-roading experience to be as epic as possible. Alongside our warehouse of new, used, and reconditioned 4WD parts, we also provide a diverse variety of Offroad 4WD accessories. This includes bull bars, winches, mudguards, and much, much more.
Making it easy to find the 4X4 parts you need.
When looking for the right parts for your 4×4 either an SUV or Ute it's important to sort out the leading supplier for motor vehicle dismantler, offering used parts direct to you the public. Come to 4WD Wreckers to find your solution to your current 4×4 needs. Our company is locally owned with a reliable and wide range of recycled 4X4 parts, giving you competitive prices. You'll be sure to find what you're looking for, better than any other truck wrecker in Queensland.
Our range includes used parts for a huge range of 4×4's including Volkswagen Amarok, Toyota Hilux, Mitsubishi Triton, and more. And, even though we have over a million parts in inventory, each part is carefully checked and graded by an experienced 4×4/auto parts recycler before being made available for sale.
Now Wrecking Jeep 4×4
Our Auto Wrecking Yard stocks the most Jeep parts in Rockhampton with over 10 Cherokee 4wds in stock. Grand Series spares are constantly becoming available and Jeep Limited spares never last long on our shelves. Wrangler used parts are also available for all year models.
Now Wrecking Nissan 4×4
Large range of competitively priced Nissan 4WD parts for Patrol GQ & GU Navara, Pathfinder and Terrano 4×4 used parts. Nissan parts are constantly being dismantled from our Nissan wreckers.
Now Wrecking Volkswagen 4×4
In our wrecking yard, you can find anything required for your Volkswagen. We also stock a large range for your Touareg, All Model 4WD is one of the most renowned Amarok wreckers including stocking most year models. Tiguan and Amarok used parts that are always coming through our gates.
Now Wrecking Toyota 4×4
Rocky wreckers are now dismantling all model Toyota 4×4. A huge range of Land Cruiser parts, including Prado used parts, 40 series spares, 60 series parts, 70 series parts, 80 series parts, 100 series parts, 200 series parts, and Hilux used parts.
4×4 Wreckers Rockhampton
If you have a 4×4 which is beyond repair, we can help you by paying top cash for it the same day. Our cash for cars team will take away any DEAD or ALIVE 4wd off your yard, driveway, farm, or anywhere that's taking a lot of space. It won't matter if they are diesel, petrol or if they don't have any wheels. We will come and pick them up for absolutely no cost, rather we will pay you top cash for it.
Contact Us Today
We are the eco-friendly 4×4 Wreckers Rockhampton that guarantees the best value from your unwanted 4×4 vehicle of any brand and condition. Call us or complete our "get a quote" form.
Call us at 07 4080 1544 We guarantee to buy and remove your truck today.