Want cash for your vehicle in Mackay? Look no further than Rocky Car Removal Mackay!
Welcome to Rocky Car Removal Mackay, where we pay cash for all types of vehicle's and provide free car removal with all of our purchases.
Your vehicle doesn't run? NO PROBLEM! We love cars that don't run, because then we don't feel bad about bringing them to the auto wrecking yard to get recycled.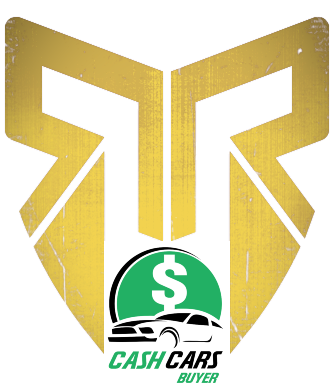 You'll be paid right on the spot by one of our awesome Car Removal Mackay.
 Get an instant cash offer for your used car from Rocky Car Removal
 We are Mackay's top junk car and truck buyer.
We make it easy to sell your car for cash by handling every aspect of the process. From the online quote to coming to your property, removing the junk car and providing instant cash for damaged cars, we make the entire process convenient and hassle free. In addition to cash for junk car, we offer cash for used cars at higher rates. We are able to offer more for late model cars, since they are used at our full service used auto parts facility.
How to get the process started in Mackay:
Call us at 07 4080 1544 or use our online system for a free, no-hassle quote to find out how much your vehicle is worth.
We will ask you a few questions about your car to prepare the most honest quote.
If you'd like to move forward with the process, we will schedule a drop-off or a tow at absolutely no cost to you.
We will pay you cash at the time we receive your car. No waiting, no delays.

If you are planning to sell a damaged car, call Rocky Car Removal for superior service and the best price from a locally owned and operated company. We are able to provide junk car removal within one or two business days in City of Mackay and the surrounding areas.
Bakers Creek, Ball Bay, Brampton Island, Calen, Dalrymple Bay,
Farleigh, Halliday Bay, Hampden, Kuttabul, Laguna Quays,
Lindeman Island, McEwens Beach, Midge Point, Mount Ossa,
Oakenden, Pindi Pindi, Seaforth, St Helens Beach, Walkerston.
Other Mackay localities:
Alexandra, Balberra, Balnagowan, Belmunda, Bloomsbury,
Chelona, Dumbleton, Dunnrock, Greenmount, Habana, Homebush,
Mentmore, Mount Charlton, Mount Pelion, Palmyra, Pleystowe,
Rosella, Sandiford, Sunnyside, The Leap, Victoria Plains, Yalboroo.
Find a Car Removal Mackay, Central QLD Car Buyer Now
Why go through the effort and frustration of lining up a private buyer for your old car, SUV, van or truck when Rocky can arrange its cash sale for you in minutes? With the proceeds from the sale of your unwanted vehicle, you could find all kinds of fun ways to enjoy yourself in Mackay. By connecting with our Car Removal Mackay service now, you'll be buying tickets for Mackay Meteors and Meteorettes basketball teams and other local attractions before you know it.
If you prefer to get a quote over the phone, you can reach us at 07 4080 1544 during our normal business hours.
Helpful Information